Updated on November 13, 2023 | November 1, 2023
As Veteran's Day approaches, we reflect on the stories of courage and sacrifice that define our nation's heroes. This year, Casey's is proud to join in the tribute by offering a gift of a free beverage to those who have served on Veteran's Day, along with sharing heartfelt and important stories from veterans in our community.
A Brew of Gratitude
As a small token of our great appreciation to those who have served, we are happy to provide a complimentary Fountain Drink or Coffee for Veterans this Veteran's Day.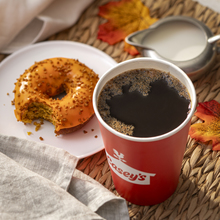 If you're a Veteran, or know someone who is, getting this offer is simple. Just visit any Casey's store on November 11th, provide your military ID or proof of service, and savor a free cup of joe or a refreshing fountain drink.
Stories of Service
Every veteran has a unique journey, and their stories share a glimpse into their remarkable selflessness and remind us of the true meaning of service. Enjoy these incredible stories from our community members.
Alexis West
Alexis West is the daughter of U.S. Army Sergeant First Class Darren Linde, who was killed in action in 2012. When asked how she would describe her father, Alexis says, "My dad, SFC Darren Linde, had the most infectious laugh I have ever heard. He was known for working hard but playing harder and took on a fatherly role with his troops although they all called him "Gramps." He was a one-of-a-kind man who gave the shirt off his back to anyone in need. That was his best quality, and he died sacrificing his life to help everyone else."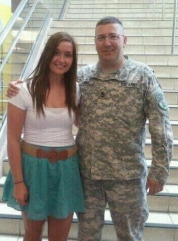 Alexis is a senior at the Minot State University where she studies Criminal Justice. After graduation, Alexis hopes to be hired as a Parole or Probation Officer and eventually become a Parole Specialist.
"My father's military service has shaped my life since I was a young girl, to now a grown woman with kids of my own. I learned resiliency, how to adapt to change, and respect from an early age and this has only benefited me in life."
Alexis explains how Children of Fallen Patriots has made an impact in her life during her college journey. "As a mom of 2 who has stayed home and taken care of kids for 8 years, Fallen Patriots has helped me keep my student loan debt low, help pay for textbooks and a computer and overall has made the day to day less stressful when I'm not worrying so much about finances."
Jack Williams
Carpool. Commute. Grocery runs. All are part of our daily routines. What if you could no longer drive the truck parked in your driveway? What if you had to learn to drive again? This was Jack's story.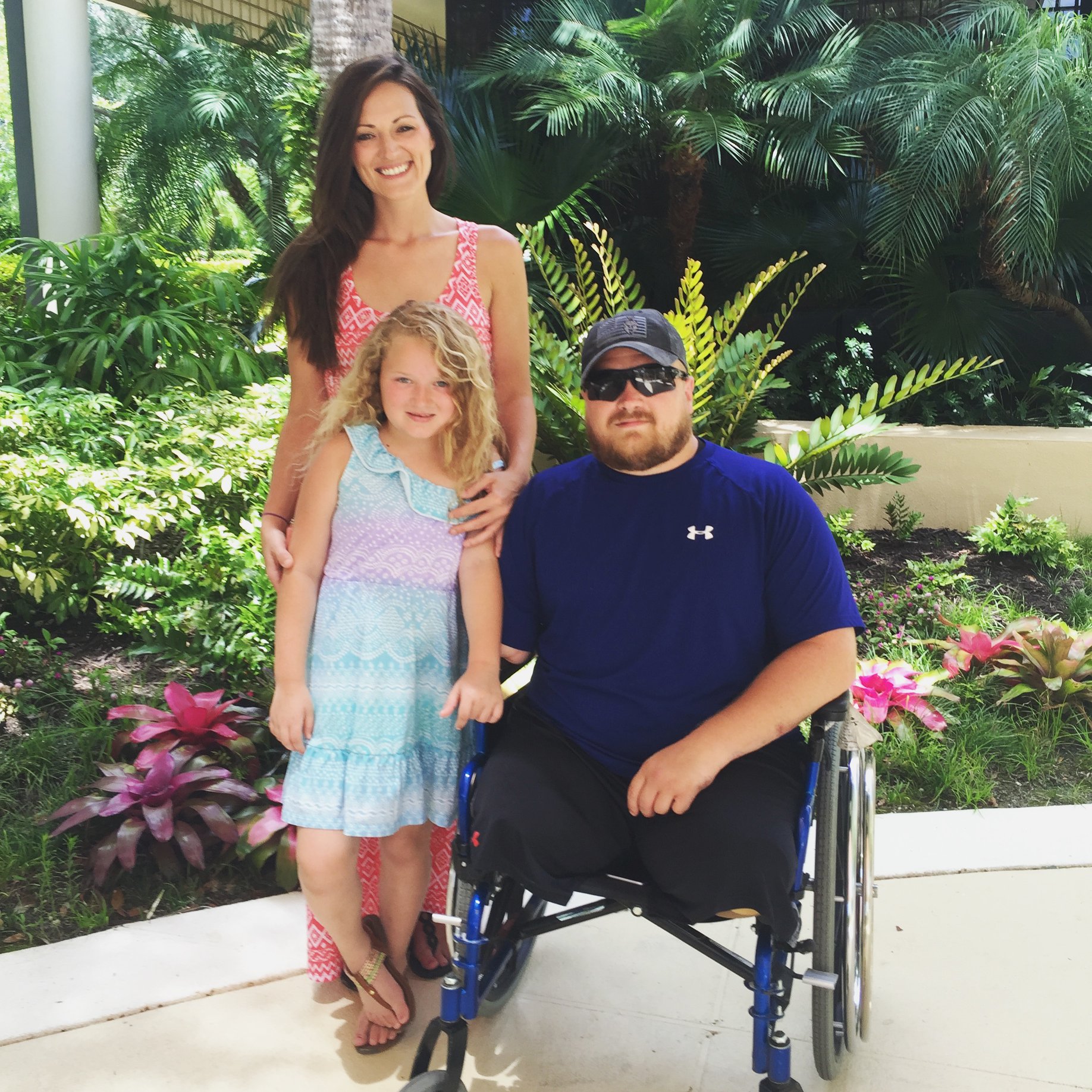 Jack served in the Army and was deployed to both Iraq and Afghanistan. He sustained two below the knee amputations and one above the elbow amputation due to an IED blast. Jack worked with HOPE and our partners at the Driving Rehab Center of and Excellence to obtain vehicle modifications and driver rehabilitation. This support allowed him to drive on his own once again for the first time since his injuries.
Hope For The Warriors' Drive For Hope program allows post-9/11 service members and veterans who previously lost their ability to drive due to injury or medical condition the opportunity to once again find the independence and freedom that comes with the open road.
Lewis Meyer
Children of Fallen Patriots scholar Lewis Meyer is the son of U.S. Air Force Master Sergeant Bruce Lafferty who passed away in 2014. When asked how he and others would describe his father, Lewis says he was goofy and adventurous. "He always wanted to wrestle with the kids on the block and any of my friends that I would bring over. He was quite the traveler and always looking for a new expedition." Lewis is the youngest child of 4 siblings, Rebecca, Maxwell, and the late Jackson, who are all Fallen Patriots scholars.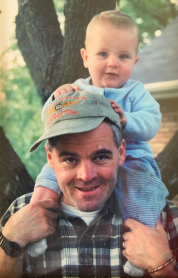 With the help of Children of Fallen Patriots Foundation, Lewis is a junior at the University of Iowa where he studies Marketing. Once Lewis graduates, he aspires to work in the marketing department for a sports team and eventually start his own marketing agency.
"Children of Fallen Patriots has given me and my other siblings opportunities I could've never imagined. The constant support to keep me pushing through my education, business ventures, and more is second to none."
There are approximately 25,000 children who have lost a parent in the line of duty over the past 35 years. The vision of Children of Fallen Patriots Foundation is to ensure that every such child receives all necessary college funding.
Join Us in Supporting Veterans
This Veteran's Day let's come together to honor the brave men and women who have selflessly served our country.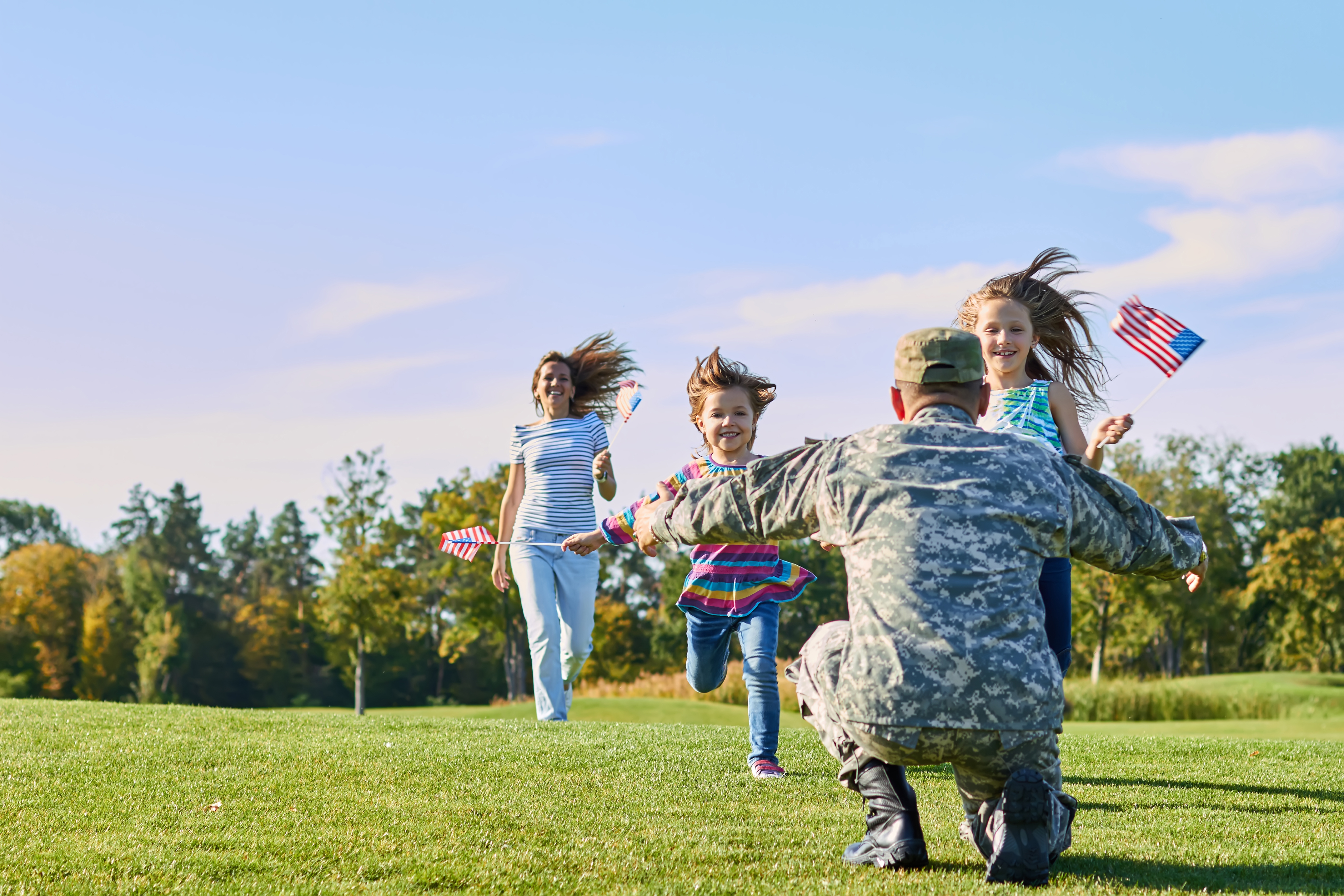 In addition to your moral support, join us in donating to local nonprofits, Hope For The Warriors and Children of Fallen Patriots, that support our community's heroes with our November Round-Up Campaign. Simply round up the next time you visit your local Casey's!
---
Happy Veteran's Day!
Celebrate by rounding-up your next purchase at Casey's to support Hope For The Warriors and Children of Fallen Patriots.
---