Updated on July 5, 2023 | October 2, 2020
Have you ever wanted to customize your Casey's pizza?
Did you know that there are more than 50 million ways to create a pizza at Casey's!? That's right. Delicious pizza is kind of our thing!
Our team of culinary leaders is always daydreaming up mouthwatering combinations to bring to our fans. You can order them any time! But tonight (and maybe every night going forward!) is build-your-own pizza night… become your own chef and make a new creation that will leave you savoring every slice and wanting more!
Here are some of our favorite ways to…
Create & Customize Your Casey's Pizza
Crust Options
Through thick or thin, we got you. Start with mixing up your crust selection!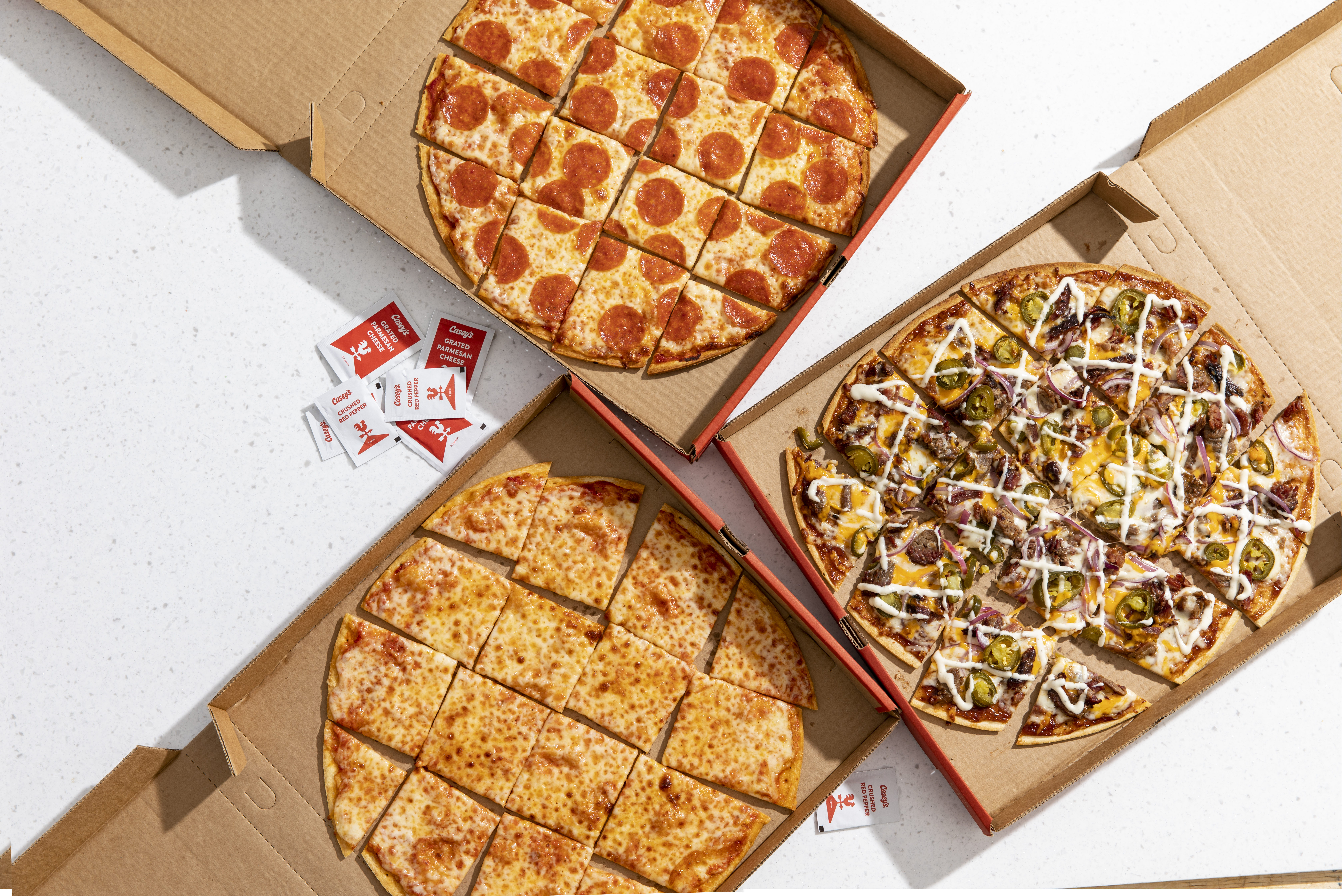 Choose from Original or our all-new Thin crust. If you choose the original, you have the option to upgrade to garlic crust. It's seriously delicious!
Did you know? We also offer gluten-free crust.
Pick Your Toppings
Add any toppings you want! It doesn't even have to make sense. If you create it, we'll make it!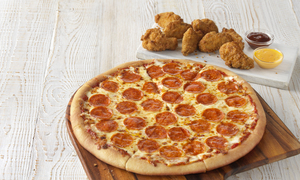 Yes, you can even add pickles to your pizza :)
Want Two Pizzas in One? Get Half & Half!
Why stop with one creation? You can make two! Build a masterpiece on one side and another on the other.
How do you order a half-and-half pizza from Casey's? By choosing "create your own pizza" or clicking "customize" on an existing pizza, you can customize which ingredients you would like on each half of the pizza.
Pro-tip: Have a favorite specialty that's just missing an ingredient you love? You can add it!
If you need a little help deciding how to customize your Casey's pizza, try one of our favorite recipes:
Our Favorite Pizza Combinations
Margherita Pizza
Thin Crust
Marinara Sauce
Mozzarella Cheese
Tomatoes
Spinach
This next creation is a classy favorite that you can order with our Create Your Own Pizza option: Margherita Pizza!
Our culinary team recommends trying a Margherita Pizza on our Thin Crust to give the pizza an extra crunch or add some chicken for a little extra protein.
Spicy Trio Pizza
Original Crust
Marinara Sauce
Mozzarella Cheese
Pepperoni
Hot Sausage
Jalapenos
If you're someone who likes a little heat, we have the perfect creation for you. Nicknamed the Spicy Trio Pizza, this is a new fave from our team member, Stacy, who is a big fan of some spice on her pizza.
Can your taste buds handle this mouthwatering (and slightly eye-watering) mix of flavors?
What are you waiting for!? Order your pizza for delivery or pick up today. While you're at it, you might as well throw an order of our incredible cheesy breadsticks on there.
Don't forget to use your rewards! Or sign up if you haven't already.
---
Create your own pizza
It's time to make your own personal creation!
---