Updated on August 3, 2023 | May 26, 2023
Wondering what to do this summer?
Whether you're a parent looking for summer ideas to keep your kiddos busy, or a babysitter who is compounding a list of fun activities to be the best nanny around, we've got you covered.
So, without further ado, here's our list of the Top 5 BEST Summer Activities with Kids!
1. Hike a Local State Park or Schedule an Adventure Walk
The Midwest is blessed with such a variety of beautiful landscape and access to State Parks – which are usually free or fairly inexpensive! Plus, they offer trails fit for families and young ones that allow you to explore unique nature destinations.
Here's a fun idea for kids… create an adventure walk! This can be a little bit like I-Spy or maybe a BINGO card where you list certain items the kids have to find on your walk. This will help keep the kids engaged, plus it's completely free to make your own game.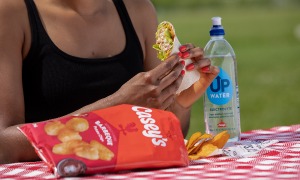 A bonus idea? Find a park bench or bring a blanket and have a picnic! We have lunch ready for you with fresh sandwiches and wraps, chips, and more, so order for curbside pickup and get back to your fun, nature-filled day.
Pro-tip: Don't forget to stock up on water before you leave town or head out to the park.
2. Plan a Pool Day
We all know a Midwest summer can be HOT, HOT, HOT. Your best shot at cooling off is plunging into the local pool!
This one's simple. Not much planning required, just a fun thing to do during a balmy Midwest summer.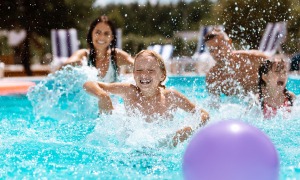 Pick a sunny day, pack your pool bag, and hit your local Casey's on the way for snacks & sunscreen. Then simply enjoy the pool!
3. Did Someone Say S'mores Party?
Oh yes, we did! This is a super fun family activity that can be put together for an evening.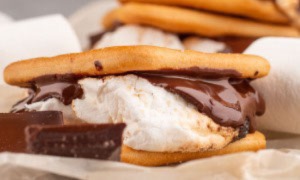 Make a shopping list and let the kiddos help you plan for the party by choosing different ingredients. Yes, s'mores can be made with more than just the usual graham cracker, marshmallow, and Hershey's chocolate combination (though we love this classic option too)!
Our favorite ideas: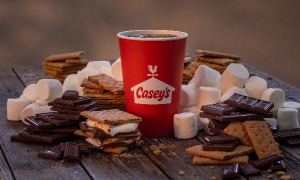 And grownups, pair your s'mores with our limited-time summer coffee flavor: S'mores Campfire Coffee! Try it hot or iced, or as a cappuccino. Our mouths are watering, how about yours?
Pro-tip: Paper plates are a must. No mess, plus extra fuel for your campfire!

4. Create a Scavenger Hunt
Indoor or out, a scavenger hunt is an awesome way to keep kids BUSY.
Help them build critical thinking skills by giving them context clues to find their prizes. A scavenger hunt can also be a great form of exercise for kids and leave them tired (and maybe even ready for a nap!). Plus while you're at it, you'll make memories and have so much fun!
Pro-tip: Reward their success with prizes like candy or a homemade coupon promising that you'll buy them their favorite treat later in the week.

5. Host a Neighborhood Ice Cream Bar
Move over lemonade stands… there's a new trend in town. An ice cream bar!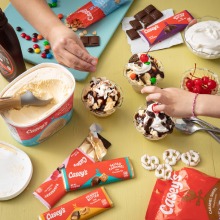 Set up a stand in your driveway and invite the other neighborhood kids to come over and make a sundae. Let them choose their favorite ice cream and toppings!
Call it your beginning, middle, or end of Summer Sundae Stand. It's sure to be a fan-favorite.
---
PICK IT UP WITH EASE
Did you know that Casey's does curbside pickup? You can order your items online and pick them up on your way to any of the awesome activities above!
---