Updated on July 3, 2023 | May 4, 2022
Please note that Casey's Scratch, Match & Win Instant Win Game is available for a limited time. See full rules here.
Download the App to Play
It's summertime! What's even better than warm weather, no school, and the feeling of freedom? All of that, plus millions of FREE prizes from Casey's!
This summer we have millions of free instant win prizes to give away with our Scratch, Match & Win game, plus so many other great summer deals and offers up for grabs!
How to Play Scratch, Match & Win
Playing Casey's Instant Win Game is easy and fun – and free to play! Only available in the app.
Join Rewards
Join Casey's Rewards and download our app to play our Scratch, Match & Win game. You can play daily for more chances to win awesome prizes!
Play the game
Play free daily for a chance to win instant prizes like a slice of pizza, chips, Mtn Dew, and more!
Redeem your prizes
Stop in to redeem your instant wins using Rewards.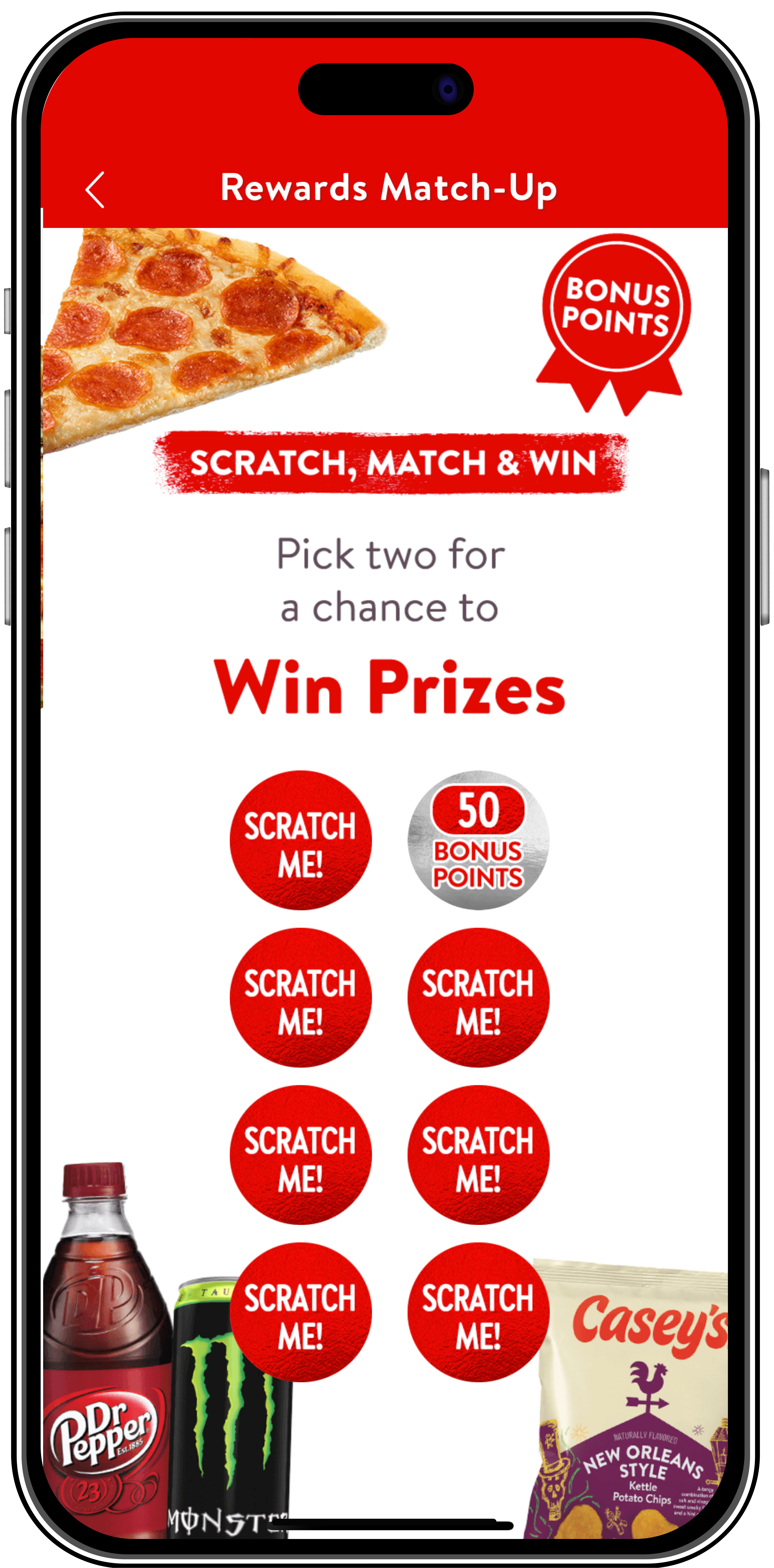 Casey's Scratch, Match & Win is available to play exclusively in the Casey's app and is available to play daily. You must be a Casey's Rewards member to play.
---
Join to play
Only Rewards members can play the game, so be sure to join! You'll also get great perks like points on your purchases, exclusive offers, and so much more!
---